Article written by Guest Blogger WillG, a CF Medic with multiple deployments.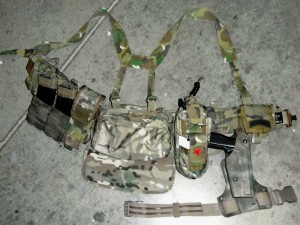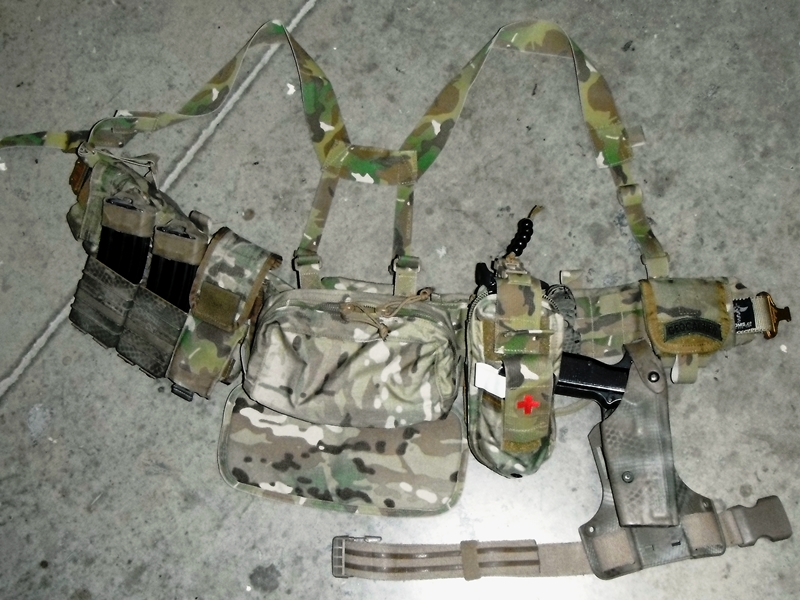 For many of you, belt kit will seem like devolution back to the days of webbing. The concept of first line belt kit harkens back to the early days of David Stirling's SAS and WWII Commandos. Early belt kit consisted of basic survival equipment for escape and evasion, should the mission go wrong.  Web gear was a fighting rig, modular for the soldier's task or mission. It was intended for 24 hour sustainment. With that said, modern belt kit is NOT a throwback to web gear.
Modern belt kit or 1st Line has taken root again with armed professionals. The loadout, while quite unique to the operator, consists of the basic requirements to sustain life. Common items within most belt kit setups include a couple primary mags, some secondary mags, secondary weapon in holster and usually an IFAK.  With the advent of MOLLE systems, MOLLE belt systems have become quite prevalent within certain unconventional units and with many coalition countries.
The basis of my belt kit, or first line, is the CTOMS™ M-Harness™ QRPS-A. This acronym stands for Quick Release Padded System -Armoured. Simply put, it is a padded MOLLE battle belt with armour inserts and the added versatility of becoming a rated climbing harness by donning the M-Harness™ Leg Loop Assembly. The base of my platform is modular to the mission, modular to the loadout and adds a higher level of protection than an unarmoured belt. With one belt system, I can operate in mountains, helos, confined spaces, and high angle rescue, all the while maintaining a minimum loadout to be mission ready.
My first line base loadout includes my secondary weapon and holster, two secondary weapon magazines, two primary weapon magazines which are ready for easy access in FastMags™ and mounted on the CTOMS™ MOLLE Drop Extension Panel. I am a big believer in IFAKs on first lines, this way the operator always has critical medical supplies on their person at all times. I have made use of the CTOMS™ SlimLine™ as my IFAK. The SlimLine™ is a tear away combat first aid kit with an integrated TQ pouch that takes up only two MOLLE channels of real estate.  As this is a MOLLE system, I can tailor it to the current mission and any pouches that fit on my fighting rig will fit on my belt. True modularity.
I train, like many others, to fight out of first line. This allows for a consistency in indexing for magazines during reloads or remedial actions. When there is a lull in the action, I perform a tactical reload of weapons AND belt kit, bumping forward and topping up from my fighting rig. I use my fighting rig primarily for load bearing and armour carriage, using it only for reloading when there is ample time or administratively.
As a tactical medical operator, there will be times when a full rig is impractical or counterproductive. A properly setup first line will allow you to carry enough ammunition for self-preservation, enough medical supplies to sustain your own life and enough real estate to carry critical mission specific gear on your person. Control the chaos by being prepared at all times.
DO NO HARM, DO KNOW HARM.