When we first started teaching surgical airways to Canadian Forces Medics, they were expected to make their own kits. A #6 ETT was cut down to the point just above the inflation balloon tube, and all the other components were gathered and stored in a baggy. This worked fine other than the fact that it wasn't sterile and the onus was on the medic to create and maintain the kit. Then they noticed that in real world use, those tubes found their way in too deep, into the right mainstem. That, and many other small issues, drove the need for a Health Canada Licensed, open technique, surgical airway set – the right tool for the right job.
The SAS™ Kit solved that problem with a 6.0 cuffed trach tube. It's sterile and Health Canada Licensed, and it solved a lot of other problems too, including ones not even necessarily noticed by the medics.
The medics would now notice that instead of having to take the time to create their own kits, the kit is prepackaged. There is no labor involved. All the components are removed from their packaging and then repackaged to fill the needs of the medic in the field. This reduces the amount of garbage, bulk or the kit and, to a lesser extent, weight. From a supply chain logistical perspective, it also reduces the number of SKU's that supply has to order, which reduces the amount of man hours that the supply chain has to work making the logistics a much more efficient system. Industry created 'procedure kits' streamline things for the end user.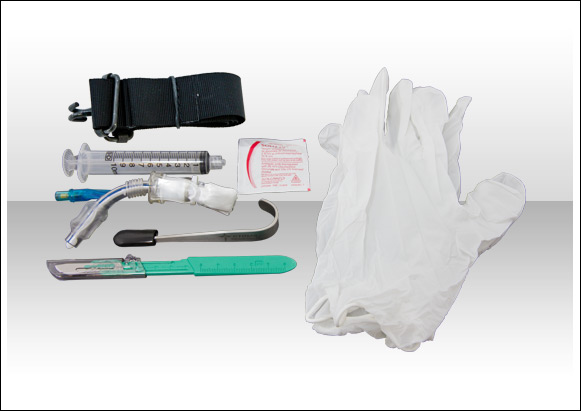 Now from a practical perspective, in the back of an ambulance, it might not make sense to stock TVAK™'s for example. You have a lot of cabinet space and require multiple gauges of angiocatheters. But from a field medic's perspective, it makes perfect sense.  All the components, and only the components for a procedure are in one convenient location. No searching for components, or remembering the checklist of items you need for the procedure – it's all right there. In fact, the presence of all the items in the kit prompt the medic to perform the procedure correctly.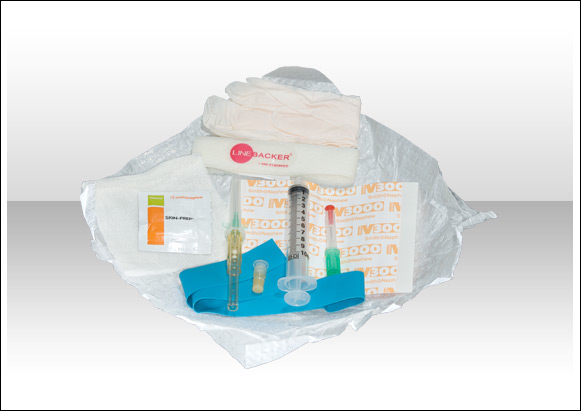 There are numerous advantages to procedural kits of convenience. If you have any questions or comments on them, we encourage you to post. CTOMS™ can produce custom procedure kits of convenience to customer specs, including sterile kits that are all Health Canada Licensed.